Inmarsat Fleet One Global
View Pivotel's Inmarsat Fleet One Global service plans below.
If you would like to discuss your requirements, please contact Pivotel Customer Care.

Inmarsat Fleet One Global plans from $220/month

Choose from a month-to-month or 12 month plan

Contact an account manager or find a dealer near you
Plan Name

Fleet One Global
Min Cost over 12 months is $2640.

Monthly Access Fee

$220

Minimum Contract Term

12 Months
Min cost over 12 months is $2,640.

Monthly Included Voice Allowance for calls to standard fixed or mobile services (minute)

50

Monthly Included Data Allowance (MB)

10

Outgoing Call Cost - Outside Included Voice Allowance calls to standard fixed or mobile services, other Pivotel satellite, Fleet Broadband, voicemail and band 1 countries (per minute)

$1.10

Incoming Call Cost to Fleet One '04' Number (Per Minute)

$3.90

Outgoing SMS Cost (per message):

$0.50

Excess Data (per MB):

$12.00

Download the Critical Information Summary for Pivotel Inmarsat Fleet One Global Plans

Note: No minimum contract term if you choose to pay a $50 activation fee. Minimum cost will be one month's access fee + $50 activation fee.
| | |
| --- | --- |
| Calls to Pivotel Customer Care Calls to Pivotel Test number (0406328378) Divert Calls to Voicemail SMS Voicemail Notification Emergency Calls | FREE |
| Calls to 1800 Numbers, 13/1300 Numbers | $1.10 (per minute) |
| Calls to Iridium 8816, 8817 | $15.26 (per minute) |
| Call to Thuraya 88216 | $6.94 (per minute) |
| Call to Inmarsat 870, BGAN, SBB, FB | $1.10 (per minute) |
| Call to Globalstar (voice) | $11.10 (per minute) |
| Call to Inmarsat M (voice) | $4.04 (per minute) |
| Call to Inmarsat Mini-M/GAN/Fleet/Swift (voice) | $3.48 (per minute) |
| Call to Inmarsat Aero (voice) | $6.80 (per minute) |
| Call to other MSS System (voice) | $9.58 (per minute) |
Pivotel Inmarsat Fleet One Global Plans use the Inmarsat Mobile Satellite Network. Satellite reception limitations and some exclusion zones apply. Visit www.pivotel.com.au/our-networks/inmarsat/ to view a coverage map. Fleet One Global plans are available to any size of vessel anywhere on the world's seas. A Maritime Mobile Security Identity (MMSI) must be provided upon provision of the service. An Inmarsat Fleet One terminal is required to access the Pivotel Inmarsat Fleet One service. All Fleet One calls are charged in 60 second increments, unless otherwise stated. All Fleet One data is charged in 20KB increments. Pivotel may apply call barring where fraudulent use is suspected or for credit control purposes. Prices are in AUD including GST and are subject to change. Actual charges may vary on your statement as charges are rounded to the nearest cent before GST is included. A 12 month minimum term applies. You may choose to waive the minimum term only by paying a $50 contract waiver fee at the time the service is connected. You may receive a pro-rata access fee charge on your first Pivotel bill, calculated from the actual date of service connection to the date of your first bill. You will receive a bill by email from Pivotel listing any payments you have made during the billing period, and a summary of your service usage to enable you to keep track of your overall service usage and monthly spend. Itemised billed and unbilled service usage is available in the secure Selfcare website at www.pivotel.com.au/selfcare. An itemised bill listing all of your service usage events is available on request. You may elect to receive a paper bill by post for an additional fee. Pivotel plans are available to credit approved customers only.

Standard Australian '04' mobile numbers
Easier to use and more affordable to call

Callers to you pay standard mobile rates
Calls are often FREE from unlimited phone plans

One network - multiple satellite technologies
More choices for a solution that meets your needs

Pulsar® Service Management System
Monitor, control and manage your data in real-time

Control your costs with email and SMS notifications

Locally based Customer Support
One-call customer service on all Pivotel services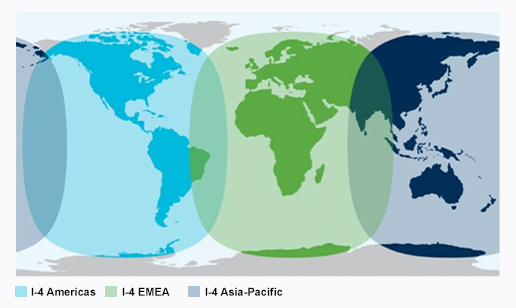 The Inmarsat satellite network provides reliable voice and data connectivity almost anywhere on earth.
The Inmarsat satellite network connects people, organisations, communities and countries and provides near global coverage via a number of geostationary (GEO) satellites.

Do you want to know more about a Pivotel service plan, product or solution?
Ask our friendly Customer Care team here.

Find your local Pivotel Dealer
Did you know that we have a nationwide dealer network of over 160 dealers?
Find your local Pivotel critical communications expert here.