Tracertrak Iridium Extreme

The Iridium Extreme satellite phone, combined with Tracertrak,
is the ultimate worker safety solution.

Tracertrak Iridium Extreme plans from $25/month

12 month plans

Voice calls, SMS messaging, tracking, SOS and more
Plan Name

Extreme 150
(Min. cost over 12 months is $300)

Extreme 350
(Min. cost over 12 months is $708)

Monthly Access Fee

$25

$59

Included Satellite Text Messages

0

0

Included Locations

150

350

Usage Type

Costs

Pivotel Numbers

$2.50 inc GST/service/month

Location

$0.25

SOS

$0.25

Check-in / OK

$0.25

Tracertrak SMS Alert

$0.25

Satellite text messages to or from Tracertrak up to 160 characters

$0.50

Request location from device

$0.25

Synchronise settings to device

$0.25
Pivotel Satellite Pty Limited. Prices are in AU$ and include GST. Each SMS recipient for an alert will be charged at the SMS rate. 2-way SMS Responses, SMS Reminders and SMS Acknowledgements sent to each recipient will be charged at the SMS rate. A compatible device is required to access the Tracertrak Iridium Extreme service. Pivotel may apply call barring where fraudulent use is suspected or for credit control purposes. You will receive a bill by email from Pivotel listing any payments you have made during the billing period, and a summary of your service usage to enable you to keep track of your overall service usage and monthly spend. An itemised bill listing all of your service usage events is available on request. You may elect to receive a paper bill by post for an additional fee. Tracertrak plans are available to credit approved customers only. Minimum contract term is 12 months. Minimum cost for Iridium Extreme Services over 12 months is $300 on Extreme 150 and $708 on Extreme 350 plus cost of Iridium Extreme device.
Why Tracertrak by Pivotel?

Handheld satellite devices let your workers check-in or raise an emergency alert

Tracertrak monitors for scheduled check-ins and alerts you if check-ins are missed

SOS emergency alerts can be raised by workers with GPS location

Tracertrak has an enterprise-grade permissions management structure

Customise your mapping and set up geofences around permitted or prohibited areas

Optional 24/7 emergency monitoring through GEOS Emergency Response Centre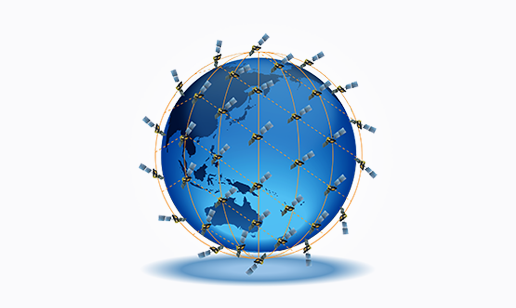 The Iridium satellite network provides robust and reliable voice and data connectivity anywhere on earth.
The Iridium satellite network is trusted by millions of users across the globe and provides truly global coverage via a constellation of 66 low earth orbit (LEO) satellites.

Do you want to know more about a Pivotel service plan, product or solution?
Ask our friendly Customer Care team here.

Find your local Pivotel Dealer
Did you know that we have a nationwide dealer network of over 160 dealers?
Find your local Pivotel critical communications expert here.