Cobham Explorer 510 BGAN | Portable Data (Inmarsat)
Connect to important systems and applications wherever the job takes you.

Data speeds up to 464 Kbps

Portable, easy to deploy and connects in minutes

Connects to the world-renowned Inmarsat BGAN service 
SKU
Cobham Explorer 510 BGAN | Portable Data
The Cobham Explorer 510 is the perfect choice if you are looking for a small and lightweight terminal for voice and broadband data communications in rural and remote locations.
The Cobham Explorer 510 connects via the high-performing Inmarsat BGAN service, providing reliable voice and data connectivity, offering the ultimate choice for global, mobile, portable connectivity on-demand.
The Cobham Explorer 510 is smaller than a standard laptop and weighs less than 1.4 kg. This Class 2 BGAN satellite terminal is easy to carry when travelling and enables users to access the internet, email, video conferencing and much more.
Simultaneous high-quality voice and data communications over BGAN

High-speed data transfer up to 464 kbps down, 448 kbps up

WiFi hotspot capability for Internet connection with laptop or smart devices

Connect up to 11 devices (laptops, smartphone, tablets) simultaneously

Support for streaming IP at 32, 64, 128 kbps

Easy system setup and operation

Lightweight, splash and dust proof design

Robust, reliable and durable design
Dimension: 202 x 202 x 51.8 mm
Weight: 1.4 kg
Operating Temperature: -25°C to +55°C
Relative humidity: 95% non-condensing at +40°C
Ingress Protection: IP66
Data capabilities: Standard data up to 464/448 kbps (download/upload)
AC/DC power supply: Input: 100-240VAC, 47-63Hz, 50W , Output: 19VDC
Cobham EXPLORER 510 Terminal

Built-in Rechargeable Lithium Ion Battery

100-240VAC Power Supply

EXPLORER USB to Ethernet Adaptor

EXPLORER Softbag

Multi-langauge Quick Start Guide

Get data delivered your way
Secure VPN connections to your network

Pulsar® Service Management System
Monitor, control and manage your data in real-time

Control your costs with email and SMS notifications

One network - multiple satellite technologies
More choices for a solution that meets your needs

All traffic is routed via our secure carrier-grade network

Locally based Customer Support
One-call customer service on all Pivotel services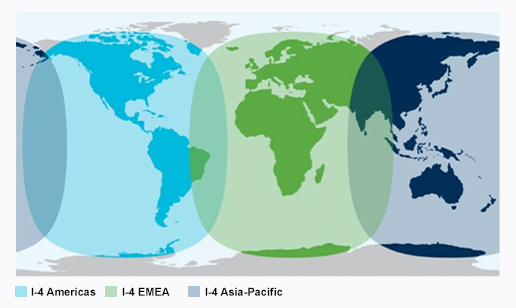 The Inmarsat satellite network provides reliable voice and data connectivity almost anywhere on earth.
The Inmarsat satellite network connects people, organisations, communities and countries and provides near global coverage via a number of geostationary (GEO) satellites.

Do you want to know more about a Pivotel service plan, product or solution?
Ask our friendly Customer Care team here.

Find your local Pivotel Dealer
Did you know that we have a nationwide dealer network of over 160 dealers?
Find your local Pivotel critical communications expert here.