SPOT Gen4 | Personal Safety & Tracking (Globalstar) - In-stock
A critical, lifesaving, one-way satellite messaging device.

Let contacts know you're safe with pre-programmed messaging

SOS location messaging with GEOS

Allow contacts to track your progress using cloud-based mapping
SPOT Gen4 gives you a critical, lifesaving line of communication when you travel beyond the boundaries of reliable mobile service.
SPOT Gen4 lets family, friends, and colleagues know you are OK, or if the unexpected should happen, sends your GPS location to emergency responders all with the push of a button. Add this rugged, pocket-sized device to your essential gear and stay connected wherever you play or work.
Request help from your friends, family and colleagues at your GPS location

Let contacts know where you are by sending a pre-programmed message with your GPS location

Automatically send and save your location and allow contacts to track your progress using cloud-based mapping

In an emergency, send an SOS with your GPS location to GEOS, who facilitates search and rescue

Let contacts know where you are and that you're okay with a pre-programmed message
Size (H x W x D): 8.83 x 6.76 x 2.36 cm
Weight: 142 g with lithium batteries
Operating Temp: -30°C to 60°C
Operating Altitude: -100 m to +6,500 m
Humidity Rating: MIL-STD 810F, Temperature cycling from 20°C to 60°C while maintaining 95% RH.
Vibration Rating: Per SAE J1455
Dust and Water Resistant: IP68
Battery Type: - 4 AAA Energizer® Ultimate Lithium 8x batteries (L92) - 4 AAA Energizer® NiMH rechargeable batteries (NH12) - Weight (WEEE): 110 g
Long Battery Life: - Send 1,250 Check-in and Custom Messages on a single set of lithium batteries
Design Features: - Durable carabiner for easy strap and go use; - Sleek and rugged - Distinct, easy to press buttons make using SPOT Gen4 a breeze
SPOT Gen4 Device

Strap and Carabiner

USB Cable

Quick Start Guide

Batteries
SPOT SUMMER SALE - ENDS 31/01/2024
SAVE BIG ON SPOT GEN4, SPOT TRACE & SPOT X.
Offer (save $44 AUD) only available for SPOT devices purchased in Australia from Pivotel Satellite Pty Limited and (save $49 NZD) in New Zealand from Pivotel New Zealand Limited. Offer not valid in conjunction with any other offer. Offer available until the 31st of January 2024 and may be withdrawn or varied by Pivotel at any time in its sole discretion.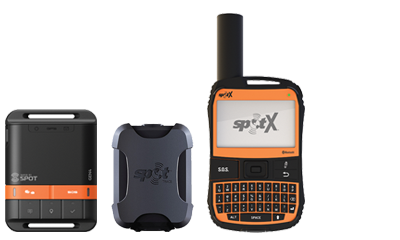 Keep yourself, your family or your valuable assets connected wherever you go

Track your journey or asset online via Google Maps or share on social media

Select from 2.5 minute tracking intervals (device and plan dependent)

Cost-effective devices with a range of plans to best suit your needs

Use the SPOT Web Portal to share your adventures/track your assets in near real-time

Not sure which device best suits your needs? Call us or visit a dealer near you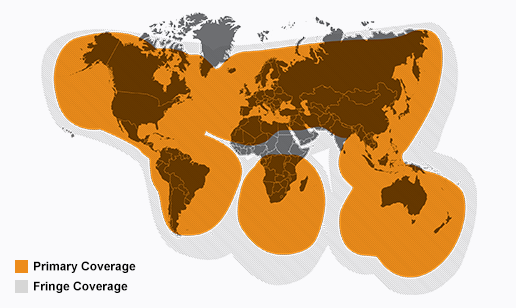 The Globalstar Simplex satellite service uses the Globalstar low earth orbit (LEO) satellite network to provide a low cost, one-way satellite data delivery solution with coverage across Australia and its territorial waters.

Windscreen ram mounts securely hold your
device while you're on the move.

Do you want to know more about a Pivotel service plan, product or solution?
Ask our friendly Customer Care team here.

Find your local Pivotel Dealer
Did you know that we have a nationwide dealer network of over 160 dealers?
Find your local Pivotel critical communications expert here.